The Potter's Wheel - C02F19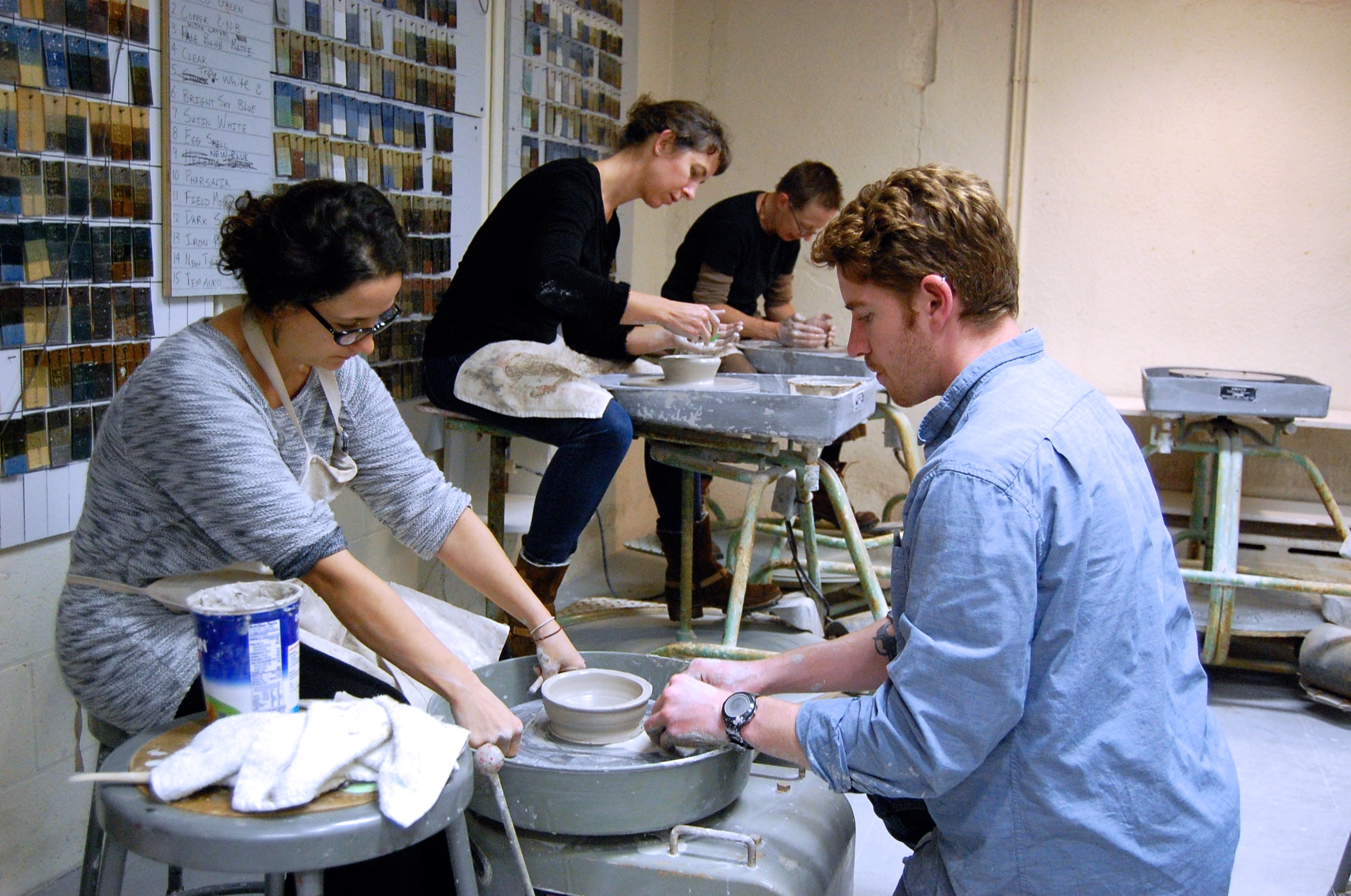 The Potter's Wheel - C02F19
Instructor: Ben Evans
Day & Time: Wednesdays, 6–9PM
Dates: October 23 – December 4; no class November 27 (6 meetings)
Location: Citizens' Hall, Stockbridge
Tuition: $315 + $40 materials fee
For both beginning and more experienced potters, individual attention will be given to students' goals for specific forms. Beginning students will learn to center on the potter's wheel and make drinking vessels, bowls, and plates, while more experienced potters will be challenged with lids, closed forms, square bowls and plates, and other altering. Decoration techniques will include brushwork, slip trailing, carving, resist and multiple glazing techniques. The class will also explore Cone 6 oxidation, reduction and soda firing. Includes access to open studio time for duration of class.
Materials fee: There is an additional $40 materials fee for 25 lbs. of clay, glazes, and kiln firing for this class. Please purchase these materials at the time of registration — see below.
Membership: Members receive a $25 discount on IS183 classes. Not a member yet? Learn more and join!